Bose Sound bars
Shop > Surround Sound > Sound bar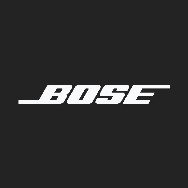 This our range of Bose Sound Bars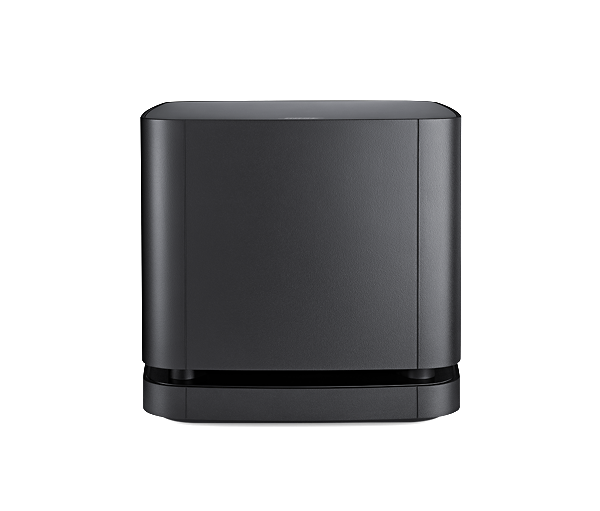 Soundbars
Bose Bass Module 500

Sound you can feel
The Bose Soundbar 500 is a great start, but if you're looking to amp up the performance, just add the Bose Bass Module 500. Designed for the Bose Soundbar 500, the Bose Bass Module 500 takes your music, movies and more to a whole new level. It's thunderous bass in a compact, 25-centimetre cube with wireless connectivity—making it easy to hide, but even easier to hear. Who says you need a big box for big bass? Not us.

Specs
Dimensions/weight
Bass module 500:25.7 cm x 25.7 cm x 23.8 cm (5 kg)

Compatible products:
Soundbar 500
Soundbar 700
SoundTouch 300
Add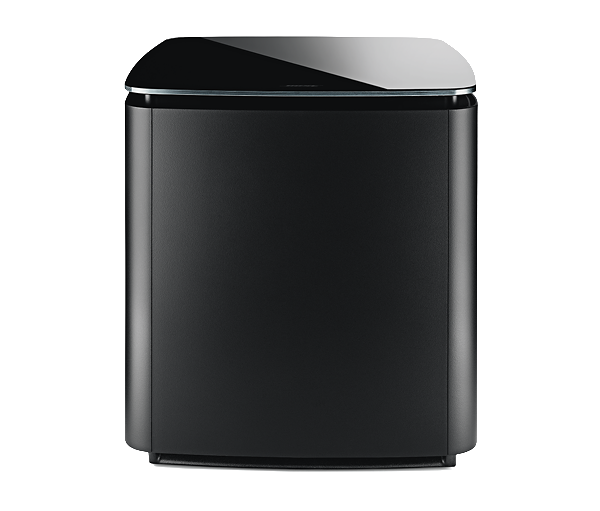 Soundbars
Bose Bass Module 700

Sound you can feel
Love your new Bose Soundbar 700 but want to kick the performance up a notch? Add the Bose Bass Module 700—it's the difference between hearing bass and feeling thunder. Designed exclusively for the Bose Soundbar 700, it's the best wireless bass module we've ever designed for any of our home cinema systems. In fact, it's the best performance you can get for a subwoofer this size. It connects wirelessly to your soundbar and adds even more depth and impact to everything from explosive movie effects to house-rocking playlists.

Specs
Dimensions/weight
Bass module 700:32.5 cm x 29.5 cm x 29.5 cm (13.6 kg)

Compatible products:
Lifestyle 550
Lifestyle 600
Lifestyle 650
Soundbar 500
Soundbar 700
SoundTouch 300
Add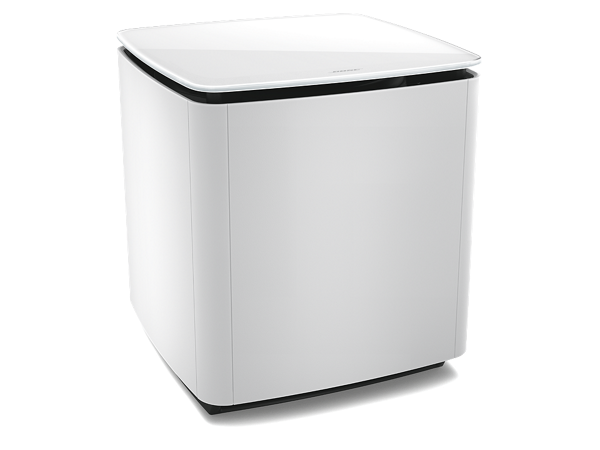 Soundbars
Bose Bass Module 700

Sound you can feel
Love your new Bose Soundbar 700 but want to kick the performance up a notch? Add the Bose Bass Module 700—it's the difference between hearing bass and feeling thunder. Designed exclusively for the Bose Soundbar 700, it's the best wireless bass module we've ever designed for any of our home cinema systems. In fact, it's the best performance you can get for a subwoofer this size. It connects wirelessly to your soundbar and adds even more depth and impact to everything from explosive movie effects to house-rocking playlists.

Specs
Dimensions/weight
Bass module 700:32.5 cm x 29.5 cm x 29.5 cm (13.6 kg)

Compatible products:
Lifestyle 550
Lifestyle 600
Lifestyle 650
Soundbar 500
Soundbar 700
SoundTouch 300
Add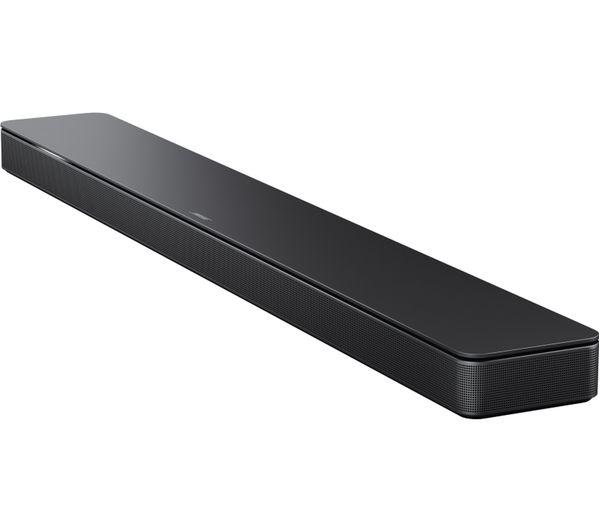 Soundbars
Bose Soundbar 500

ULTRA-HIGH PERFORMANCE WITH AN ULTRA-THIN DESIGN

This stylish soundbar is meant to be heard, not seen. That's why we've engineered custom-designed drivers to keep the Bose Soundbar 500 almost impossibly thin, without taking away from the acoustic excellence Bose is known for. Measuring only 5 centimetres high, its profile fits discreetly under your TV screen, so you won't even know it's there—until you hear it. And with the Google Assistant and Amazon Alexa built-in, you won't have to lift a finger.

Like the Bose Soundbar 500, it's the little things that make a big difference. It may be our thinnest soundbar yet, but its powerful acoustics fill the entire room with sound you just have to hear to believe. Come and visit us to experience it for yourself.


THIN DESIGN WITH POWERFUL SOUND

VOICE ASSISTANTS BUILT IN

WI-FI® AND BLUETOOTH® CONNECTIVITY

SUPERIOR VOICE PICKUP

APPLE AIRPLAY 2

CONTROL WITH VOICE, REMOTE OR APP

ADAPTIQ AUDIO CALIBRATION

HDMI™ ARC CONNECTIVITY

PERSONALISED BOSE MUSIC APP

OPTIONAL BASS MODULE AND SURROUND SPEAKERS

Specs
Dimensions/weight
Speaker:4.44 cm H x 80 cm W x 10.16 cm D (3.18 kg)

Inputs and outputs
HDMI output with Audio Return Channel (ARC)
Enhanced Audio Return Channel (eARC)
Consumer Electronics Control (CEC)
Optical TOSLink
Power input
USB input

Additional details
Supported audio format: Dolby Digital
Video source compatibility: HDMI

WHAT'S IN THE BOX
Bose Soundbar 500
Basic remote
2 AAA batteries
ADAPTiQ headset
HDMI cable
Power cable
Add
Soundbars
Bose Soundbar 700

DON'T JUST LISTEN.
FEEL EVERY MOMENT.

You don't just want to hear your movies, music and TV. You want to feel the crushing footsteps of a T-Rex on the screen, the roar of the crowd when the underdogs win the match and the heart-pumping, beat-stomping chorus in your favourite song. That's why we set out to design the world's best soundbar, the Bose Soundbar 700. Featuring an unmatched combination of sophisticated design and exceptional sound, this slim soundbar is packed with technologies that bring out the full power in every moment of your entertainment. And with built-in voice control from the Google Assistant and Alexa, all your music is at the tip of your tongue.

But it's not just about the sound—it's about the experience. So come and visit us, and hear it for yourself.

Specs
Dimensions/weight
Soundbar:5.72 cm H x 97.8 cm W x 10.8 cm D (4.76 kg)

Inputs and outputs
HDMI output with Audio Return Channel (ARC)
Enhanced Audio Return Channel (eARC)
Consumer Electronics Control (CEC)
Optical TOSLink
Power input
USB input

Additional details
Supported audio format: Dolby Digital, DTS
Video source compatibility: HDMI

WHAT'S IN THE BOX
Bose Soundbar 700
Universal remote
Four AA batteries
Cleaning cloth
ADAPTiQ headset
Optical cable
HDMI cable
Power cable

Add

Soundbars
Bose Soundbar 700

DON'T JUST LISTEN.
FEEL EVERY MOMENT.

You don't just want to hear your movies, music and TV. You want to feel the crushing footsteps of a T-Rex on the screen, the roar of the crowd when the underdogs win the match and the heart-pumping, beat-stomping chorus in your favourite song. That's why we set out to design the world's best soundbar, the Bose Soundbar 700. Featuring an unmatched combination of sophisticated design and exceptional sound, this slim soundbar is packed with technologies that bring out the full power in every moment of your entertainment. And with built-in voice control from the Google Assistant and Alexa, all your music is at the tip of your tongue.

But it's not just about the sound—it's about the experience. So come and visit us, and hear it for yourself.

Specs
Dimensions/weight
Soundbar:5.72 cm H x 97.8 cm W x 10.8 cm D (4.76 kg)

Inputs and outputs
HDMI output with Audio Return Channel (ARC)
Enhanced Audio Return Channel (eARC)
Consumer Electronics Control (CEC)
Optical TOSLink
Power input
USB input

Additional details
Supported audio format: Dolby Digital, DTS
Video source compatibility: HDMI

WHAT'S IN THE BOX
Bose Soundbar 700
Universal remote
Four AA batteries
Cleaning cloth
ADAPTiQ headset
Optical cable
HDMI cable
Power cable

Add
Soundbars
Bose Surround Speakers

Small speakers. Big surround sound.
You want to hear the car chases and explosions. You want to savour the guitar solos and sweeping verses. You want to be in the middle of all the action—and the Bose Surround Speakers put you there. Designed exclusively to pair with the Bose Soundbar 500 or the Bose Soundbar 700, these unobtrusive rear surround speakers provide sweeping sound that adds to your movies, sports and TV shows.

When it comes to rear surround speakers, the only thing you want to stand out is the sound. Standing less than 10 cm high, the Bose Surround Speakers fit right in with sound that stands out.

Complete the package
Want another compact option to kick the performance up a notch? Adding a bass module—like the Bose Bass Module 500 or the Bose Bass Module 700—can complete the package for full, room-rocking sound. Both bass modules have a wireless range of 9 metres and fit nicely in any room. It's the difference between just hearing bass and feeling thunder.

Add